Akron Children's Specialities
in Marietta, Ohio
Akron Children's now provides pediatric care in Marietta, Ohio. Akron Children's is also providing specialty care in pediatric gastroenterology and nephrology.
Call (330) 543-0804 to learn more.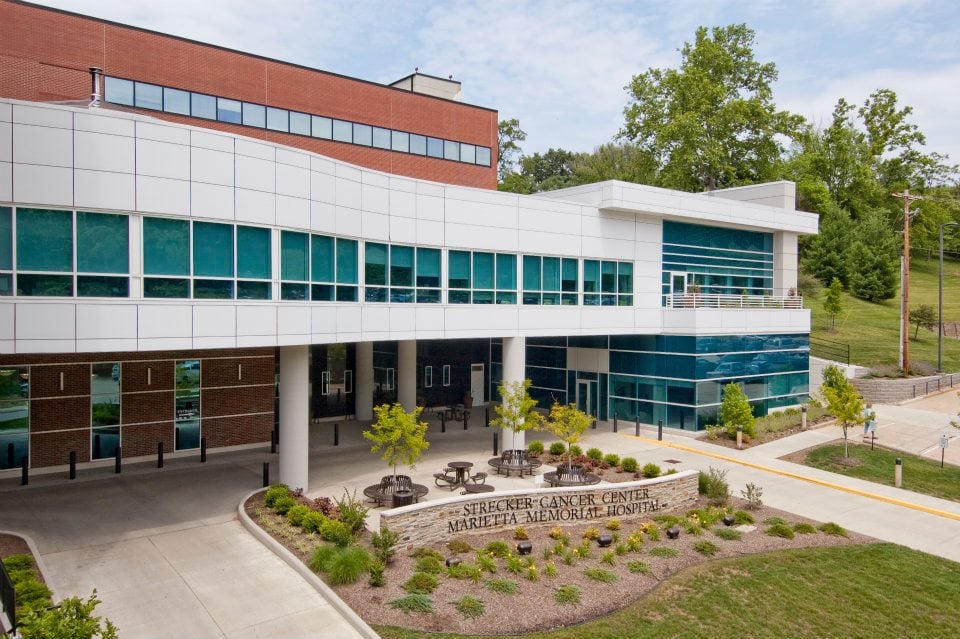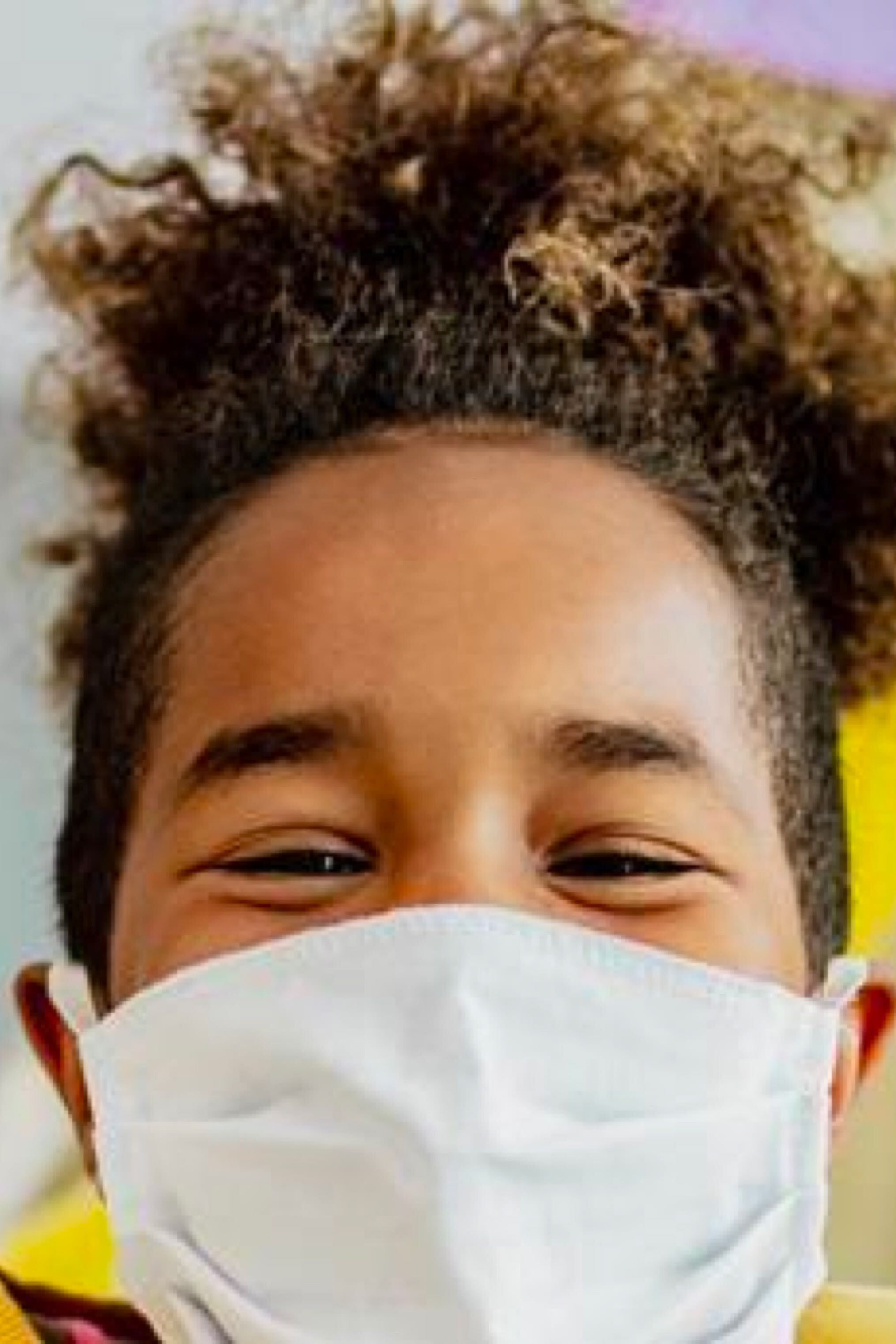 Download our App
Find a doctor or location. Check symptoms. Get dosage info. Our mobile app puts you in touch with your kid's health care.
Frequently asked questions
Akron Children's Hospital is taking steps to reduce the spread of COVID-19. We are:

Providing disposable surgical masks to all visitors and Akron Children's employees upon entering a facility. Surgical masks have been shown to be more effective than other mask types at preventing the spread of COVID.
Following CDC guidelines for hospitals by requiring masking, screening and other safety protocols at all our locations. We ask that patients and families wear the provided surgical masks while at any Akron Children's facility, except for kids under 2 or those with sensory issues. Learn about our safety measures.
Promoting social distancing in our facilities with signs and floor markings.
Limiting visitors.

Hospital visits:

Up to 2 healthy adults may accompany patients in all hospital settings, except as noted below. Visitors must be 18 or older unless the under 18 visitor is the parent/guardian of a patient. Siblings are not permitted.

Emergency Departments:

We are currently seeing an increase in patients in our Emergency Departments. To keep our patients safe and allow room for proper social distancing, we have updated our visitation guidelines. We appreciate your cooperation and understanding at this time.
Only one caregiver is permitted while in the Emergency Department waiting room. When the patient is placed in an Emergency Department patient room, a second caregiver may join.
Note that additional restrictions may apply in our intensive care units, the burn unit, maternal-fetal medicine and hematology/oncology floor.

Page source: https://www.akronchildrens.org/pages/Visiting.html

Use face coverings when in public places where you are in close contact with others such as a grocery store, pharmacy, doctor's office or bank. When you come to Akron Children's, please wear your face mask. If you don't have one, we can provide one for you to use.

Your child does not need to wear a face covering at home (assuming they have not been exposed to anyone with COVID-19) or when they are outside, as long as they stay 6 feet away from others. For example, it's fine to take a walk without face coverings as long as they don't touch benches, water fountains and playground equipment.

Children who are sick with a fever, cough, congestion, runny nose, diarrhea or vomiting should not leave the home.

Help Akron Children's protect our patients and staff with DIY face masksRecommendation Regarding the Use of Cloth Face Coverings, Especially in Areas of Significant Community-Based Transmission

Keep your family home until you talk to your doctor. If the doctor thinks your child's symptoms could be COVID-19, everyone in the household should stay home until testing is done or symptoms are gone. Check the CDC's website for details.
Keep other people and pets in the house away from your child as much as possible.
Try to have one person only care for the sick child so others are not exposed.
If your child is over 2 years old and can wear a face mask or cloth face covering without finding it hard to breathe, have them wear one when the caregiver is in the room. Don't leave your child alone while they're wearing a mask or cloth face covering. The caregiver also should wear one when in the same room. To see how to put on and remove face masks and coverings, clean them, or make your own cloth face covering, check the CDC's guide.
If possible, have your sick child use a different bathroom from others. If that isn't possible, wipe down the bathroom often.
Everyone in your family should wash their hands well and often. Wash with soap and water for at least 20 seconds, or use alcohol-based hand sanitizer.
Use regular household cleaners or wipes to clean things that get touched a lot (doorknobs, light switches, toys, remote controls, phones, etc.). Do this every day.

If your child has tested positive for COVID-19, we recommend that you call your child's primary care physician, as well as any subspecialists, to tell them that your child has been tested and is positive for Coronavirus. This will enable you and your provider to make a plan for monitoring your child's symptoms. If you will be going to an office appointment, please call ahead and inform the practice of the positive result so as not to expose other patients and providers.

See the link below to pay your bill online.

Call 330-543-8500 for questions.
We know medical billing can be confusing and overwhelming, and we're here to help answer your questions.

If you'd like to speak to a financial counselor, call 330-543-2455.
A financial counselor can help you determine whether you qualify for public assistance programs to help you with your medical bills.

On the Patient Billing Page linked below find information on:

Financial Counseling
Financial Assistance
Insurance
Patient Price List
Price Estimates

Pay your bill online or by phone

At Akron Children's Hospital, serving our patients in a clean and safe environment has always been of utmost importance. Because of the COVID-19 pandemic, we have redoubled our efforts to provide a safe environment for you, your children and our employees, closely following the governor's and CDC guidelines.

When we contract with health plans, our goal is to include all Akron Children's Hospital services. However, even if Akron Children's Hospital is listed in your health plan's Provider Directory as a participating or preferred hospital, it does not always mean that all Akron Children's services are covered.

You should call the Member Services Department of your health plan or your employer's Human Resources Department for questions related to the covered benefits of your health plan. Benefit plan designs can be unique by employer, as some employers create narrow networks or tiered benefits for their health plans.

Questions to Ask:

When checking to see if your child can receive services at Akron Children's, here are key questions you should ask your health plan:
Specific Services: Are specific services covered such as Outpatient Laboratory, Physical or Occupational Therapy, Behavioral Health, Home Health Care, etc.?
Specific Doctors: Is a specific doctor a participating provider in my health plan and are they fully effective with the plan? Akron Children's may be contracted with your health plan, but the provider may not be fully participating until their credentialing paperwork is complete.
Out-of-Pocket Costs: Are there any out-of-pocket costs I may incur?

Always check with your health plan for the most up-to-date coverage and network participation levels of coverage.

Financial Services

Sports physicals are available at our Quick Care locations in Boardman, Austintown and Ravenna. The cost is $45 per student-athlete, payable at the time of service.

Sports physicals are also available at our Sports Medicine locations. Or you can schedule a comprehensive well visit with your child's primary care provider and have your sports forms completed.

Learn more

Whether you're seeking a peer for emotional support or want to learn more about what to expect from a medical diagnosis, our specially-trained parent mentors have volunteered to share their insights about dealing with a similar situation.

As parents of children with special needs, their training has taught them to listen. Their experiences have taught them to understand. They felt alone, too, when they received the diagnosis of their children's illness and the medical care required. They were overwhelmed, scared and angry.

They've also come to know the blessings their children have brought to their lives.
Connect with one of our trained, veteran parents to get the support you need.
About Akron Children's Hospital in Marietta, Ohio
Akron Children's Hospital is ranked among the best children's hospitals by U.S. News & World Report. We're bringing our pediatric experts to Marietta, Ohioy to ensure families have convenient access to pediatric care. We have 2 hospitals in northeast Ohio and 50 urgent, primary and specialty care locations. We also partner with other health systems to bring our neonatal and pediatric expertise to patients in their community hospitals -- as we have done with Marietta Memorial Hospital.